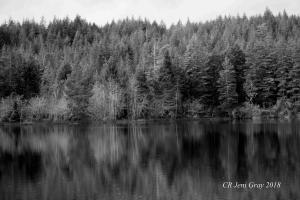 I've been experimenting on my digital camera with images for black and white. I am reminded how challenging it can be to be looking at a colorful scene and try to imagine if it will translate into an artistic black and white.
Still, I like the challenge, and it is all experimental until the new film arrives. I will be shooting Illford 50 and 100 black and white to start. It's winter here in the Pacific Northwest so there are plenty of opportunities.
Stay tuned, I hope to be listing a few of the best ones this week.
This photo is digital with red filter post processing.